Hi Egos, it's the annual season of cold weather and illness again. That's why I want to share a couple of things that I use and do whenever I am sick. Since I'm not a fan of medication I usually go for more effortless methods.


From my experience they aren't always the most pleasant things but they do the job. So here are my top 5 for fighting a cold.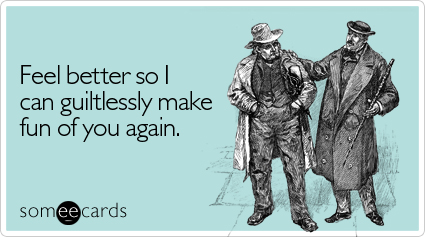 1. The WILL to get better
This is so crucial. If you don't want to get better you never will. I know a couple of people who often get sick because they don't enjoy their lives and don't have the will to lead a healthy life. Letting yourself down has proven to influence your health negatively.
2. Herbal Teas
You can find teas for all kinds of afflictions in pharmacies or drugstores. I tend to get a cold or cough in winter so that's why I usually buy a tea that's especially for colds or coughs. They taste okay and after a while you get used to the taste. You have to drink it 4 times a day which keeps your body warm and hydrated but the herbs also do their thing. I don't really know what they do but after 2-3 days of drinking them I'm so much better.
source: http://www.feelgoodhealth.co.za/blog/wp-content/uploads/2013/01/herbal-tea.jpg
3. Keep Yourself Warm
Apart from the teas you should also remember to dress warmly. Go for thicker socks, sweaters, coats and boots. It's better to sweat a little than to be freezing. If you can stay at home! Taking a break for 2-3 days is way better than fighting the cold over weeks.
source: http://sd.keepcalm-o-matic.co.uk/i/keep-calm-and-stay-warm-3.png
4. Don't Go Partying
I don't know about you guys but for me getting sick isn't just a state of being unwell. It's like I'm being punished. I get angry because I have to lie at home, feeling unwell and wasting my precious free time. I usually want to do something nice on my weekends. Dancing and touring around at night are part of that. So when I'm sick I have a hard time saying no to that but I have to! One night out will worsen my health so much.
5. If All Fails: Try Warm Black Beer
Okay, remember how I said "not the most pleasant"? That's what I meant. It's super gross, it makes you want to get it all out again and you won't be able to drink more than half a bottle. However it's one of the most effective methods I've ever tried. It was like I sweated the illness out of my body right afterwards (sorry, if that sounds kind of gross :D). THE VERY NEXT day I was almost entirely healthy again. Such a miracle.
source: http://1.bp.blogspot.com/-ApjOSx4gxqc/Th8WCG1J0cI/AAAAAAAABAI/cgsm-x6mwoY/s1600/IMG_9646.JPG
So I hope you guys stay healthy and don't need to follow these tips. But if you do catch a cold I hope you'll get better quickly. =)
C U Egos!